You are here:
Turkish Journalist Cengiz Çandar Joins SUITS as Visiting Fellow
Turkish Journalist Cengiz Çandar Joins SUITS as Visiting Fellow
The Turkish journalist, senior columnist and Middle East expert Cengiz Çandar is new Distinguished Visiting Fellow at SUITS.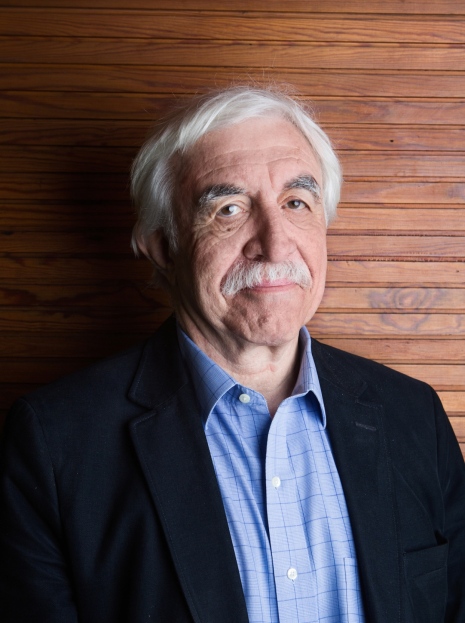 He joins Stockholm University after being charged for criticising the Turkish President's security policies in a number of columns in the Turkish newspapers Radikal and Hurriyet. If convicted in Turkey he faces up to six years in prison.
– Thousands of academics and journalists in Turkey have been imprisoned, dismissed, or charged with insulting the President or similar offenses. The situation for academics and journalists in Turkey today is increasingly difficult and in this context, independent institutions like SUITS can play an important role in helping to safeguard free and unbiased analysis on Turkish affairs, says Paul. T. Levin, director of SUITS.
Cengiz Çandar is a frequent commentator on Turkey, Kurdish issue and Middle East affairs in international newspapers, on TV, and in lectures at universities around the world, including at Harvard University and University of Oxford.
Çandar began his career as journalist in 1976 for the newspaper Vatan and has worked worked for the leading Turkish newspapers Cumhuriyet, Hürriyet, Sabah, and, until it was closed down recently, Radikal. Today, he regularly contributes articles to Al-Monitor, a widely respected online magazine that provides analysis on Turkey and the Middle East.
– Cengiz Çandar's vast expertise on Turkish politics, Middle Easts affairs, and especially on the "Kurdish issue" is a tremendous addition to SUITS, says Paul T. Levin. During his tenure at SUITS, he will be working on an analysis of how the Kurdish peace process in Turkey was derailed, and on ways to move forward and out of the spiral of escalating violence that we see today. Needless to say, this is a matter of greatest importance for Kurds as well as for Turkey as a whole, says Paul. T. Levin.
Cengis Çandar's writings for Al-Monitor can be accessed here: http://www.al-monitor.com/pulse/contents/authors/cengiz-candar.html