You are here:
Jenny White New Professor at SUITS
Jenny White New Professor at SUITS
Jenny White joins SUITS as Professor of Turkish Studies in August. She is currently Professor of Antropology at Boston University.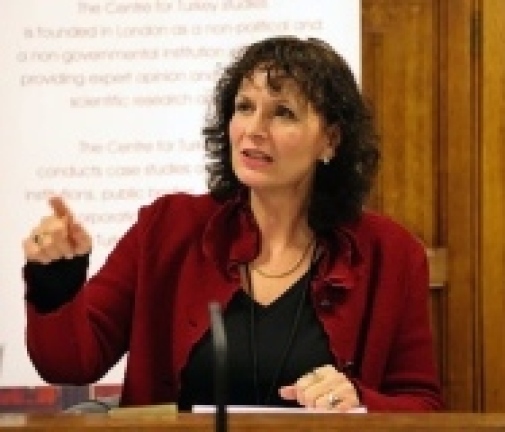 Jenny White was called to a professiorship at SUITS by Stockholm University's Vice-Chancellor Astrid Söderbergh Widding.

"I am honored to be called to a professorship at Stockholm University. I hope to contribute to the further development of the Institute for Turkish Studies as an important regional and global center for information about and discussion of issues concerning Turkey and Turks in Europe, for student training, and for policy development", Jenny White says.
She is the former president of the Turkish Studies Association and of the American Anthropological Association Middle East Section, and sits on the board of the Institute of Turkish Studies in Washington, DC. Jenny White is also author of "Muslim Nationalism and the New Turks" (chosen by the magazine Foreign Policy as one of three best books on the Middle East in 2012); "Islamist Mobilization in Turkey: A Study in Vernacular Politics" (Winner of the 2003 Douglass Prize for best book in Europeanist anthropology), and "Money Makes Us Relatives: Women's Labor in Urban Turkey".
"As an anthropologist, I can contribute unique insights into the cultural and social forces that inform political developments. I will also strive to encourage humanistic and other social science approaches that capture Turkey's rich complexity", she says.
During the academic year 2013–2014 she was Distinguished Visiting Professor at SUITS. She has also written several novels set in the Ottoman Empire. She starts working at the Institute for Turkish Studies in August 2016.