Inaugural Lecture: Patterns in Turkish political culture
EVENT
Date:
19 September 2017, 3.00 PM
-
19 September 2017, 5.30 PM
Venue:
Nordenskiöldsalen, Geovetenskapens hus, Svante Arrhenius väg 8, Frescati, Stockholm University
Jenny White, Professor of Turkish Studies at SUITS
Program:
Lecture: 15:00 - 16:30
Reception: 16:30 - 17:30
About Jenny White: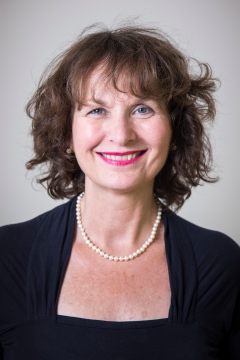 Jenny White joined SUITS from Boston University in August 2016 as Professor of Turkish Studies after having been a distinguished visiting professor at SU in 2013-2014. She holds a PhD in Anthropology from the University of Texas at Austin and an MA in Social Psychology from Hacettepe University in Ankara. She is the former president of the Turkish Studies Association and of the American Anthropological Association Middle East Section, and sits on the board of the Institute of Turkish Studies in Washington, DC. She has received numerous grants and fellowships from, among others, the Social Science Research Council, the MacArthur Foundation, the National Science Foundation, and Fulbright-Hays.
Jenny White has written and lectured on topics ranging from political Islam and civil society to ethnic identity and gender issues. Her fields of interest include political and economic anthropology, urban anthropology, Islam and Islamic politics, ethnicity, nationalism, migration, gender, and Middle Eastern society and politics, with special emphasis on Turkey. She is the author of Muslim Nationalism and the New Turks (chosen by Foreign Affairs as one of three best books on the Middle East in 2012); Islamist Mobilization in Turkey: A Study in Vernacular Politics (Winner of the 2003 Douglass Prize for best book in Europeanist anthropology); and Money Makes Us Relatives: Women's Labor in Urban Turkey (second edition, 2004). She has also written three historical novels set in 19th century Istanbul. All but one of her books have been translated into Turkish. Her current project is a social history of 1970s Turkey.