Book Launch: Ahmet Erdi Öztürk's "Religion, Identity and Power: Turkey and the Balkans in the Twenty
EVENT
Date:
31 March 2021, 5.00 PM
-
31 March 2021, 6.00 PM
Venue:
Online, registration required
Online event with Ahmet Erdi Öztürk, moderated by Isa Blumi. Registration required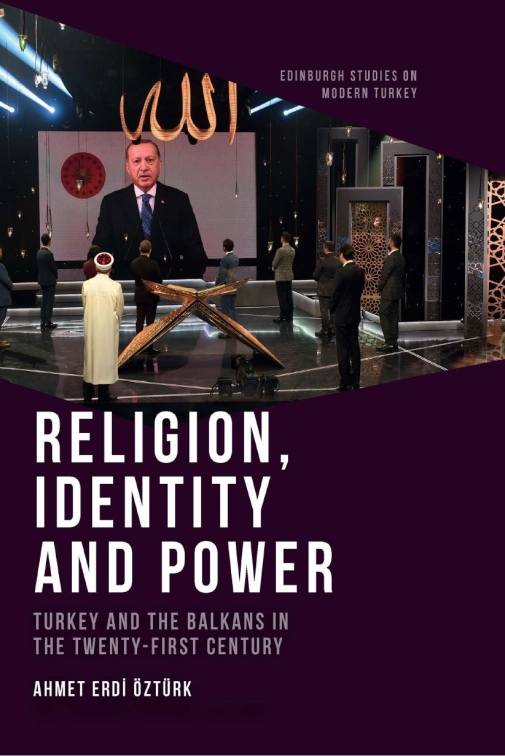 Recently, Turkey has been withdrawing from international cooperation and creating a new identity that melds nationalism with nostalgic visions of history, memory and religion. Dr. Öztürk's book examines the impact of Turkey's religious transformation on its own state identity and on foreign policy, focusing on ethno-religious activism and political power strategies in the Balkans. Based on more than three years of fieldwork, "Religion, Identity and Power: Turkey and the Balkans in the Twenty-First Century" explores these issues from a hybrid outsider/insider perspective, revealing a deep and nuanced understanding of contemporary soft power and the region.
31 May 2021, 17:00-18:00 (CET)
Dr. Ahmet Erdi Ozturk is is an associate professor and Marie Sklodowska-Curie fellow at Coventry University, London Metropolitan University and GIGA. He is also an associate researcher (Chercheur Associé) at Institut Français d'Études Anatoliennes and Non-Residence Scholar at ELIAMEP's Turkey Programme
Dr. Isa Blumi is an associate professor at Stockholm University Institute for Turkish Studies (SUITS)