SUITS welcomes Bilge Yabancı as postdoctoral research fellow
With a fellowship from Swedish Institute, Dr Bilge Yabancı is continuing her work on authoritarianism, populism and civic space.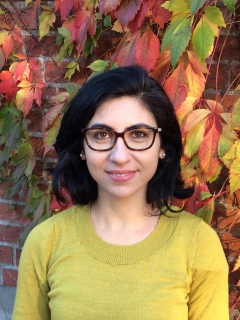 Bilge Yabancı's project investigates the shrinking civic space in Turkey, that is, how civil society is coming under increasing legal, political and economic pressure. She wants to examine how the current government is managing civic space to create fragmentation and polarisation while, paradoxically, the number of civil society organizations continue to grow for different reasons.

She has previously been a visiting fellow at CSEES (Graz, Austria) and at IAI (Rome, Italy) as part of the Horizon 2020 Project "The future of EU-Turkey relations". She received her PhD from the University of Bath (UK) where she focussed on the problems of top-down Europeanisation and state-building processes in Kosovo and Cyprus.