Isa Blumi examines the Albanian question in new article
In "The Albanian question looms over the Balkans again" in Current History (March 2020), Isa Blumi details the political situation affecting Albanians and their international relations in an article that has already proven to be prescient.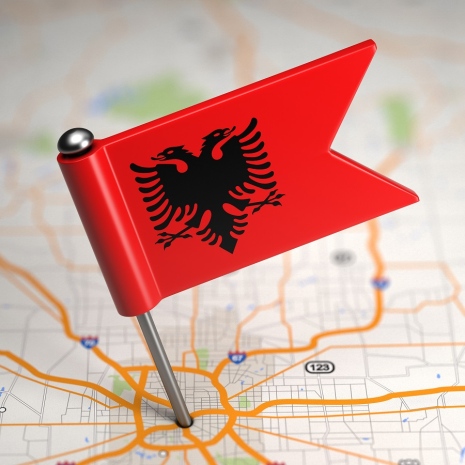 The Albanian question – why Albania/Kosovo and possibly their neighbours might become catalysts for instability and transformation in the region – is the centre of Isa Blumi's new article. In it, he discusses the causes for disillusionment that many Albanians are experiencing due to many broken promises from both their own leaders and from world powers, specifically NATO, the EU, and the US.
Albanians' failed bid for EU membership meant enduring economic austerity eventually sparked a wave of nationalism directed inward at an entrenched political elite as populist leaders expressed the population's frustrations. The article details how years of subservience to the bullying of Washington and Brussels has inflamed the political discourse between the nationalists, reformers and the old elite that threatens to erupt into instability, as this piece predicted.

Isa Blumi, Associate Professor at SUITS and currently working on various projects at the American University of Sharjah that compliments earlier research on the history and politics of the modern Islamic world, the collapse of the Ottoman Empire and its repercussions throughout East Africa, Arabia, and the Balkans. His most recent book is Destroying Yemen: What Chaos in Arabia Tells Us about the World (University of California Press, 2018).