"Inequalities" Workshops add "Justice" to the conversation
On 6-7 March the second workshop on "Inequalities" was held in Istanbul, organised by SUITS visiting researchers İmren Borsuk and Pinar Sayan, together with Pınar Dinç and Sinem Kavak of Lund University. The first workshop, "Inequalities, Peace and Conflict in Turkey" was held in Stockholm in December 2019.
"Workshop: Inequalities, Peace, Conflict & Justice" was the continuation of a discussion that started in Stockholm in December which was co-sponsored by Lund University and the Swedish Institute and hosted by the SUITS. The first workshop addressed the themes of peace, institutions & actors; conflict & development; conflict & environment; and conflict & migration. The primary goal was to construct a better understanding of the challenges related to justice and create policy options to address these challenges.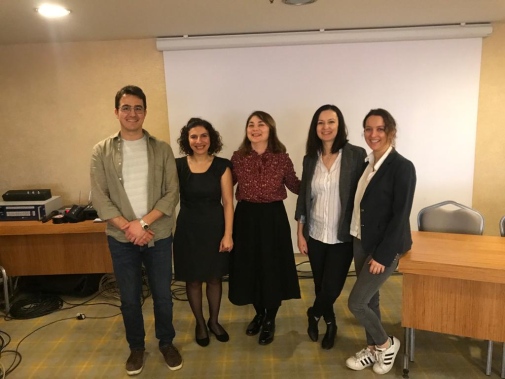 Because of that fruitful discussion, the organising committee initiated a second workshop Istanbul, this time sponsored by Lund University and Friedrich Ebert Stiftung. The second workshop, "Inequalitites, Peace, Conflict & Justice", included discussions of resistance & solidarity, labor, social welfare & social justice, and environmental justice.

Both workshops brought together early career and established academics, with 19 presenters. There are plans for publication of a book.
Last updated: March 19, 2020
Source: SUITS