Hans Ingvar Roth speaks about multilateral cooperation in Helsinki
5-6 February 2020 Prof. Hans Ingvar Roth participated in a discussion panel held in Hananalys on "Finland, Sweden and Norway in multilateral cooperation."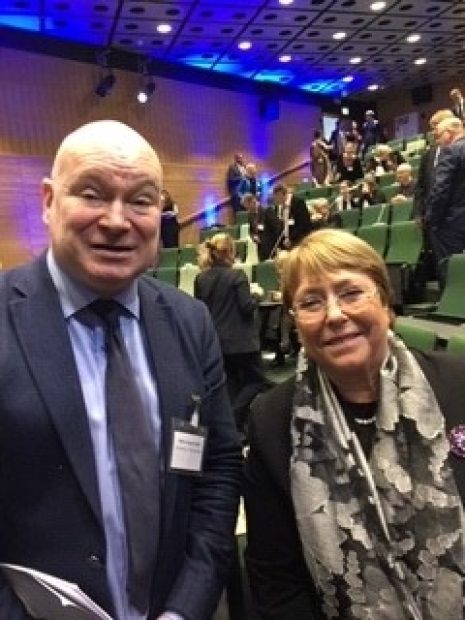 The panel, held in Hanaholmen (Hanasaari), Helsinki, had the full title "Finland, Sweden and Norway in multilatural cooperation. How can we secure the legitimacy of multilateral cooperation? What are the tendencies in Europe and globally?".
Among the other participants were the ministers for foreign affairs from Finland, Sweden and Norway - Pekka Haavisto, Ann Linde and Ine Eriksen Söreiden - and Michelle Bachelet, UN High Commissioner for Human Rights, former president of Chile.