Dr. Lorenzo D'Orsi
Dr. Lorenzo D'Orsi is a postdoctoral research fellow at Stockholm University Institute for Turkish Studies (SUITS)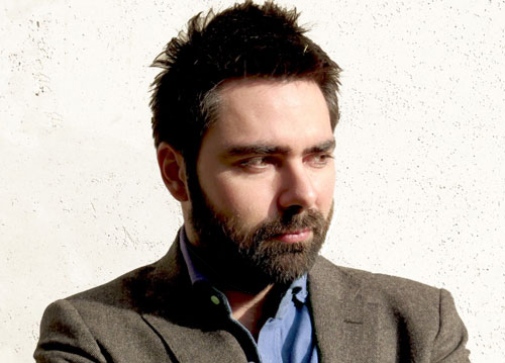 He holds a PhD in "Anthropology of the Contemporary: Ethnography of Cultural Diversity and Convergences", at University of Milano Bicocca, Italy. His doctoral research delves into the intergenerational memory transmission of political violence within Turkish families of former leftist revolutionary victims of repression in the wake of the 1980-1983 military coup, and into the social construction of collective trauma and new social movements in Istanbul, Turkey.
His doctoral research was fully founded by University of Milano Bicocca. He was a visiting fellow at CSEES – Centre for Southeast European Studies – at Karl-Franzens University of Graz, Austria. Lorenzo is currently a Visiting Post-Doctoral Researcher at Stockholm University Institute for Turkish Studies (SUITS) with a grant from Lerici Foundation, Associated Researcher at CSEES, Karl-Franzens University of Graz, and Adjunct Professor at University of Pisa. For his PhD research he has received the Prix International Fondation Auschwitz 2017, Mémoire D'auschwitz. For his MA at Sapienza University of Rome, Lorenzo has conducted ethnographic research in Uruguay on the politics of memory of civic-military dictatorship. For his research in Uruguay he has received the Young Scholar Prize 2017 by SIEF – International Society of Ethnology and Folklore – for his paper "Trauma and the Politics of Memory of the Uruguayan Dictatorship", published in 2015 on Latin American Perspectives.
During and after his PhD he worked on different research projects in Italy and Turkey on the process of heritage in the East of Turkey and on traumatic memories of asylum seekers in Italy.
His interests include memory of violence, collective trauma, intergenerational memory transmission, political and ethnic violence, new social movement.
Selected publications:
D'Orsi, L. forthcoming. "Moral thresholds of outrage. The March for Hrant Dink and new ways of mobilization in Turkey". Conflict and Society, Vol. 5/ 2018.
D'Orsi, L. forthcoming. "Inheriting and living the political. The leftist youth subculture in Istanbul". Anthropology of the Middle East. Vol 13, Issue 2, 2018.
D'Orsi L. 2017. "Modelli aperti e modelli chiusi nello studio antropologico dello Stato" [Open and Closed Models in the Anthropological Understanding of the State], in Dei F., and C. Di Pasquale (eds.) Stato, Violenza e Libertà. La «critica del potere» e l'antropologia contemporanea [State, Violence and Freedom. Anthropology and the "Critique to Power"], Donzelli, Roma, pp. 101-122.
D'Orsi L., 2015, "Crossing Boundaries and Reinventing Futures: An Ethnography of Practices of Dissent in Gezi Park". In Koç, G., and H. Aksu (eds.) Another brick in the wall: Gezi Resistance and its aftermath, Vienna, Wiener Verlag für Sozialforschung, pp. 16-33.
D'Orsi L., 2015, "Trauma and the Politics of Memory of the Uruguayan Dictatorship", Latin American Perspective, Issue 202, Vol. 42 No. 3, May 2015, pp. 162–179.
Last updated: June 28, 2018
Source: SUITS