Dr. Egemen Bezci
Dr. Egemen Bezci is a Visiting Postdoctoral Researcher at Stockholm University Institute for Turkish Studies (SUITS).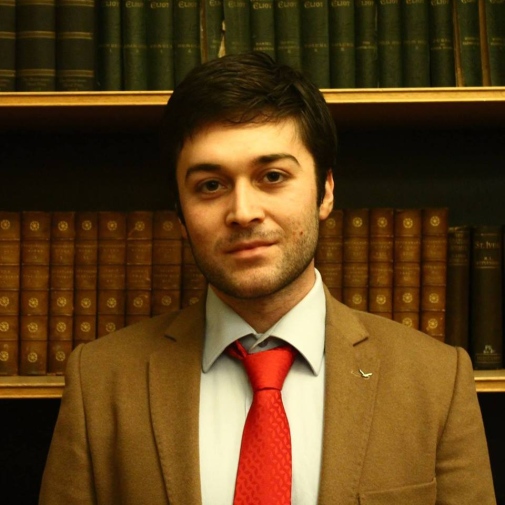 Dr. Egemen Bezci received his PhD at the University of Nottingham. Currently he is a visiting postdoctoral researcher at SUITS under a generous grant by the Swedish Institute. His research examines intelligence cooperation between asymmetric partners. Specifically, the research focuses on the relationship between two major powers, UK and US, and a relatively less important state, Turkey, during the Cold War. Located at the crossroads between Comparative Politics, International History, and Security Studies, the research contributes significantly to our understanding of the Cold War and intelligence cooperation in the Near East region. It shows that interpreting the Cold War as a political, military, economic and diplomatic rivalry between the two blocs is too simple an approach, insufficient to draw a complete picture of cooperation between allies. The research also seeks to develop our understanding of intelligence cooperation and liaison more broadly – a vital, if little understood, an aspect of contemporary international relations given the prevalence of transnational threats today.
He has explored similar research questions in articles published in peer-reviewed journals including Journal of Intelligence History and Middle Eastern Studies. He has also published widely on contemporary security issues in newspapers, blogs, and magazines with a broad (often policy-orientated) readership, including The National Interest, and War on the Rocks. His previous experience includes research and consultancy positions by focusing on contemporary global challenges, such as global terrorism and insurgency, in several prestigious public and private institutions on both sides of the Atlantic.
Selected Publications
Egemen B. Bezci. "Do the Kurds have 'no friends but the mountains'? Turkey's Secret War against Communists, Soviets and the Kurds." Middle Eastern Studies 52.4 (2016): 640-655. (with Chikara Hashimoto)
Egemen B. Bezci. "Turkey's intelligence diplomacy during the Second World War." Journal of Intelligence History (2016): 1-16.
Egemen B.Bezci. "Anatomy of the Turkish Emergency State: A Continuous Reflection of Turkish Raison d'état between 1980 and 2002." Middle East Critique 25.2 (2016): 163-179. (with and G. G. Öztan).
Egemen B. Bezci. "Turkey's Kurdish Peace Process and the Third Eye." Turkish Policy Quarterly 13.4 (2015): 117-125.
Email:
Phone:
0046(08) 16 31 19
Visiting Address:
Kräftriket 4A, room 136
Postal Address:
Department of Asian, Middle Eastern and Turkish Studies
Stockholm University
106 91 Stockholm
Last updated: September 21, 2017
Source: SUITS