Dr. Berna Ekal Simsek
Dr. Berna Ekal Simsek is a Postdoctoral Visiting Researcher at Stockholm University Institute for Turkish Studies (SUITS).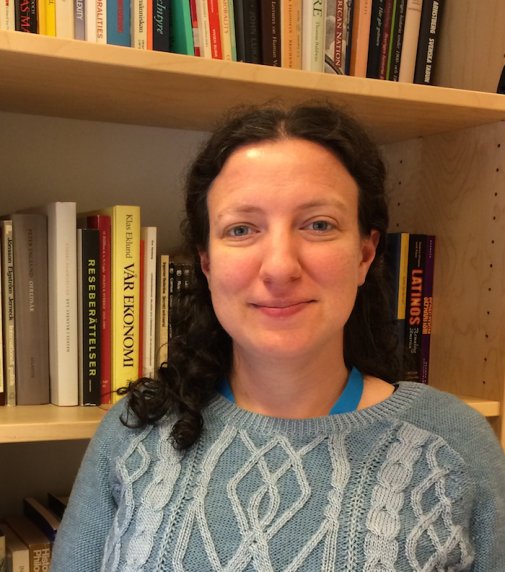 Berna holds a PhD in Social Anthropology and Ethnology from École des hautes études en sciences sociales (EHESS) – Paris, France. Her dissertation is based on an ethnographical study of public women's shelters in Turkey as an institutional response to the problematizing of violence against women by the feminist movement, entitled "State as Relative? An Anthropology of Conjugal Violence and Women's Shelters in Turkey" (in French). Currently, Berna is a Visiting Doctoral Researcher at Stockholm University Institute for Turkish Studies (SUITS) with a grant by Swedish Institute (SI), and is working on a research project on the institutionalization of gender equality policies in Sweden and in Turkey from a comparative perspective.
Berna completed her BA and MA in Sociology, Bogazici University (Turkey). Her MA thesis dealt with discrimination that Alevi women faced in their everyday lives and their coping mechanisms. During her PhD, she also undertook a research project in cooperation with Dr. Åsa Eldén (Swedish Research Institute in Istanbul) on the media representations of femicides in contemporary Turkey. She worked in Galatasaray University (Turkey) and Istanbul Bilgi University (Turkey) as a part-time instructor, teaching political anthropology. She is also an associate editor of European Journal of Turkish Studies (EJTS) (https://ejts.revues.org) and an affiliated researcher in Institut Française d'Études Anatoliennes (IFEA) in Istanbul (Turkey).
Her research interests include anthropology of kinship, anthropology of institutions, and political anthropology; gendered violence; feminist movements in Turkey and in Europe; and gender and Alevism.
Selected Publications:
Eldén, Å. & Ekal, B. "From Icons to Emblematic Cases: The Media and Women's Murders in Turkey", Middle East Journal of Culture and Communication, 8, 2015, pp. 124-145.
Ekal, B. "Women's Shelters as State Institutions", in Marc Aymes, Benjamin Gourisse, Elise Massicard (eds.) Order and Compromise: Government Practices in Turkey from Late Ottoman Empire to Early 21st Century, Leiden; Boston: Brill, 2015, pp. 317-332.
Ekal, B. "Women's Shelters in Turkey. Whose Responsibility?" Éthnologie française, XLIV, 2, 2014, pp. 237-246.
Ekal, B. "We want the Nights, the Streets, and the Public Squares! Street and Feminist Movement in Turkey", in Derya Fırat (ed.) The Memory of the Street: Social Movements and Urban Space from May, 1 1977 to Gezi Resistance, İstanbul: Dipnot Publications, 2014, pp. 171-185. (in Turkish)
Ekal, B. "Local Governments and Women's Shelters: 'Institutionalisation', 'Help', and 'Control' in the Politics of Combating Violence against Women", Cenk Özbay, Ayşecan Terzioğlu, Neşeriz Yeşim Yasin (eds.), Neoliberalism and Intimacy: Body, Health, and Sexuality in Turkey, Istanbul: Metis, 2011, pp.244-265. (in Turkish)
Ekal, B. "Women's Shelters and Municipalities in Turkey: Between Solidarity and Benevolence", EchoGéo [Online], no 16 | 2011. URL: http://echogeo.revues.org/12509
Ekal, B. ''How a Kaynana Should Behave?' Discussions on the Role of Mothers-in-Law in Two Gün Groups', European Journal of Turkish Studies, Thematic Issue N°4, 2006, The social practices of kinship. A comparative perspective, URL : http://www.ejts.org/document619.html
Email:
Phone:
0046(08) 16 31 19
Visiting Address:
Kräftriket 4A, room 136
Postal Address:
Department of Asian, Middle Eastern and Turkish Studies
Stockholm University
106 91 Stockholm