Dr. Åsa Eldén
Dr. Åsa Eldén is a Visiting Senior Researcher at Stockholm University Institute for Turkish Studies (SUITS)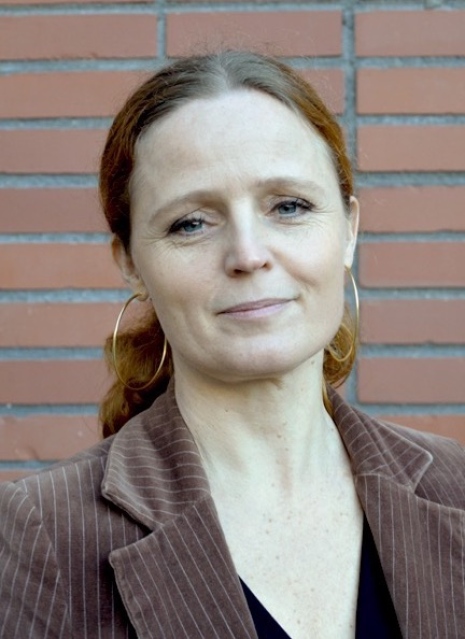 Dr. Åsa Eldén is a Visiting Senior Researcher at Stockholm University Institute for Turkish Studies. She holds a PhD in sociology from Uppsala University (2003), where she has also been a researcher for many years. She was a recurring part time faculty at the Department of Sociology, Bosporus University, Istanbul between 2006 and 2013, and a Senior Researcher at the Swedish Research Institute in Istanbul (SRI) 2010-2013. At the SRI she undertook a research project in collaboration with Dr Berna Ekal on media representations of femicide in contemporary Turkey. Eldén was a special investigator for the Swedish government in the "Review of Action to Combat Violence against Women" 2003-2004, has been a consultant for various international and national institutions and organisations and the Lead Policy Specialist for Gender Equality at the Swedish International Development Cooperation Agency (Sida).

In collaboration with Dr Paul T. Levin she is currently conducting research on Swedish reform/development cooperation with Turkey. Åsa Eldén's work, within and outside the academia, has a geographical focus on Turkey, Sweden and the Middle East, and a thematic focus on gender equality, gender based violence, honour violence, media, women's human rights, and the women's movement. She has a particular interest in qualitative methodology and the relationship between theory and practice.
Selected publications:
"Law and Emblematic Femicides in Turkey and Sweden" (forthcoming 2018) in Howe, Adrian, Daniela Allattinoğlu & Hava Dayan (ed) Feminism and the Power of Law Revisited – Intimate Partner Femicide, a Case Study London: Routhledge (with Berna Ekal and Jenny Westerstrand)
"From Icons to Emblematic Cases. The Media and Murders of Women in Turkey" (2015) Middle East Journal of Culture and Communication 8 (2015):124-145 (with Berna Ekal)
"När mord blir emblematiska. Våld mot kvinnor i turkisk och svensk media" (2014) Tidskrift för genusvetenskap 35 (2-3): 79-99.
Erkek Şiddeti, Görünürlük ve Medya (2014) Istanbul: KAYA. (with Berna Ekal)
"Men's Violence – Women's Responsibility. Mothers' Stories about Honour Violence" (2010) Idris, Mohammed Mazher & Abbas Tahir (ed) Honour and Violence, London: Routhledge.
"Life-and-death Honour. Young Women's Violent Stories about Reputation, Virginity and Honour in a Swedish Context. " (2004) in Violence in the Name of Honour. Theoretical and Political Challenges ed Sharazad Mojab & Nahla Abdo, Istanbul: Istanbul Bilgi University Press.
"Hederns försvarare. Den rättsliga hanteringen av ett hedersmord" (2004) Kvinnovetenskaplig tidskrift no 3 2004. (with Jenny Westerstrand)
Heder på liv och död. Våldsamma berättelser om rykten, oskuld och heder. (2003) Uppsala University, Uppsala 2003. (Doctoral thesis)