Seren Selvin Korkmaz
Seren Selvin Korkmaz is a doctoral researcher in Stockholm University Institute for Turkish Studies (SUITS).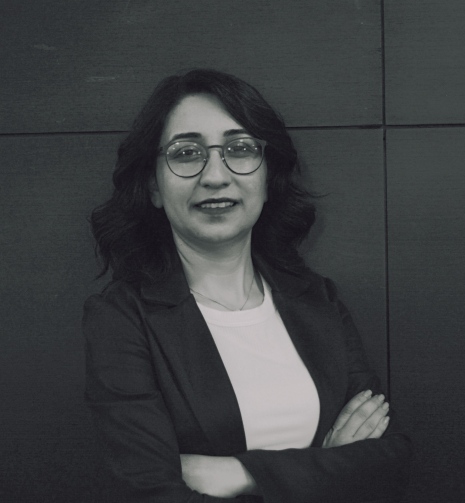 Seren Selvin Korkmaz is pursuing her Ph.D. degree in the Department of Asian, Middle Eastern and Turkish Studies at Stockholm University. She obtained her BA and MA degrees from the Department of Political Science and International Relations at Boğaziçi University, Turkey. She spent the 2017-2018 academic year as a Fox International Fellow in the Middle Eastern Council of Macmillian International and Area Studies at Yale University where she has completed a non-degree graduate program.
Her research interests include the political economy of exclusion, populism, identity politics, migration, state-society relations and Turkish politics. Her current researches focus on the origins of populism and responses from the left against populism their programs, and strategies. She is currently working in a research project which focuses on the dimensions of polarization in Turkey among the supporters of different political parties. Her previous research covers the social exclusion of Kurdish internal migrants in Turkey by focusing on the interrelations between space, identity and class in everyday life.
Seren is the co-founder and executive director of İstanbul Political Research Institute (IstanPol), an independent policy-oriented research institute with a particular focus on Turkey & Euro-Mediterranean zone. Also, she works as researcher at the Human Development Research Center at Boğaziçi University. She has contributed to the studies and administration of various NGOs and research centers and has also participated in various congresses, workshops and seminars as a speaker and an organizer. She co-founded Political and Social Research Institute of Europe (PS:EUROPE), an Austria- and Turkey-based research institute and served as Director of Turkey Office of the institute from 2015 to 2017.
Seren has contributed to various media platforms with her comments and opinion pieces about international and Turkish politics. Her frequent comments in Medyascope.tv can be accessed via https://medyascope.tv/etiket/seren-selvin-korkmaz/
Selected Articles:
"Varoufakis and Sanders: how to organize a progressive international? A contribution" (with Alphan Telek), OpenDemocracy, November 2018
"The rising precariat and left-transformation: an examination of the Five Star Movement and Corbyn's Labour Party" (with Alphan Telek), OpenDemocracy, April 2018.
"Populism or Transformative Movements?" (with Alphan Telek), YaleGlobal, February 2018.
"The Origins of Populism: Bogus-democracy and Capitalism" (with Alphan Telek), OpenDemocracy, December 2018. (translated into Spanish and republished at Durham University Global Policy Journal)
"Left Transformation versus Left-Populism: Why It Matters?" (with Alphan Telek), OpenDemocracy, December 2018. (translated into Spanish)
"A Way to Peaceful Coexistence in Turkey by Rethinking Secularism and Citizenship" (with Prof. Atillla Sandıklı), bilgesam.org, 9/6/2015.
Book Review: Alevis in Europe: Voices of migration, culture and identity, present, Journal of Alevism-Bektashism Studies, No.15, Summer 2017, pp.325-331.
Telephone 08-16 29 36
Email seren.korkmaz@su.se
Visiting address Kräftriket 4A, Room 15
Postal address Institutionen för Asien- Mellanöstern- och Turkietstudier, 106 91 Stockholm