Prof. Jenny White
Jenny White is Professor of Turkish Studies at SUITS.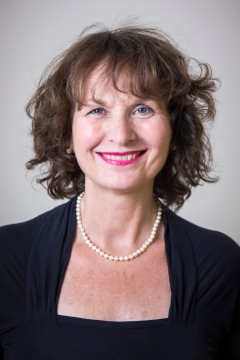 Jenny White has written numerous articles on Turkey and lectures internationally on topics ranging from political Islam and civil society to ethnic identity and gender issues. She has been following events in Turkey since the mid-1970s.
Prof. White is the former president of the Turkish Studies Association and of the American Anthropological Association Middle East Section. She has received numerous grants and fellowships from, among others, the Social Science Research Council, the MacArthur Foundation, the National Science Foundation, and Fulbright-Hays.
She is author of Muslim Nationalists and the New Turks (2012, Princeton University press), Islamist Mobilization in Turkey: A Study in Vernacular Politics(2002, winner of the 2003 Douglass Prize for best book in Europeanist anthropology) and Money Makes Us Relatives: Women's Labor in Urban Turkey (second edition, London: Routledge, 2004). All of her books have been translated into Turkish.
Prof. White was Distinguished Visiting Professor, at Stockholm University Instiutute for Turkish Studies for 2013-2014.
She also has written three historical novels set in nineteenth-century Istanbul, The Sultan's Seal (2006), The Abyssinian Proof (2008), and The Winter Thief . The Sultan's Seal, translated into fifteen languages, was named one of the top ten first novels of 2006 by Booklist and was shortlisted for the 2006 Ellis Peters Historical Crime Award.
Prof. Jenny White holds a PhD from University of Texas at Austin.
Email:
jenny.white@su.se
Phone:
0046(0)8 16 2199
Visiting Address:
Kräftriket 4A, room 136
Postal Address:
Department of Asian, Middle Eastern and Turkish Studies
Stockholm University
106 91 Stockholm