Cengiz Çandar
Cengiz Çandar is Distinguished Visiting Scholar at the Stockholm University Institute for Turkish Studies (SUITS).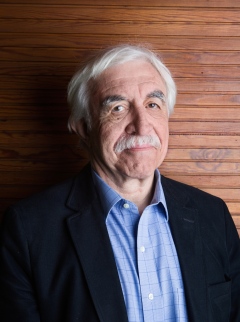 Cengiz Çandar is a frequent commentator on Turkey, Kurdish issue and Middle East affairs in international newspapers, on TV, and in lectures at universities around the world, including at Harvard University and University of Oxford. Since 2018, Cengiz Çandar has been a Senior Associate Fellow at the Swedish Institute of International Affairs (UI) in the Middle East and North Africa Programme.
Çandar began his career as journalist in 1976 for the newspaper Vatan and has worked worked for the leading Turkish newspapers Cumhuriyet, Hürriyet, Sabah, and, until it was closed down recently, Radikal. Today, he regularly contributes articles to Al-Monitor, a widely respected online magazine that provides analysis on Turkey and the Middle East.
Cengis Çandar's writings for Al-Monitor can be accessed here: http://www.al-monitor.com/pulse/contents/authors/cengiz-candar.html
E-mail:
Visiting Address:
Kräftriket 4A, room 267
Postal Address:
Department of Asian, Middle Eastern and Turkish Studies
Stockholm University
106 91 Stockholm
Last updated: January 30, 2020
Source: SUITS