A Global Perspective on Turkish affairs
The core mission of the Stockholm University Institute for Turkish Studies (SUITS) is to contribute to a broad and well informed understanding of Turkey and Turkish affairs in academia, civil society, government, and the private sector in Europe as well as the rest of the world.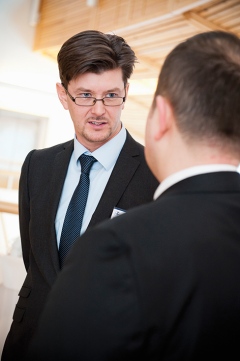 Paul Levin, Director of SUITS.
Our vision for the Stockholm University Institute for Turkish Studies is that by 2023 – within ten years of its inauguration and a century after the birth of the Turkish Republic – SUITS is an internationally recognized centre of excellence that attracts prominent scholars from around the world and from a range of disciplines. This milieu produces cutting-edge research in the social-sciences and the humanities, disseminates a deep and nuanced understanding of both Turkey and Europe itself to a global audience, and serves as the hub of a global network of scholars interested in Turkey.
Generating knowledge
SUITS will produce and support the highest level of interdisciplinary scholarship on Turkey and Turkish affairs through its faculty and visiting scholars. To ensure high scientific standards, the research produced at SUITS will be published in peer-reviewed international journals and/or with established academic publishing houses.
Disseminating knowledge
To ensure that the knowledge generated by the research reaches a broader audience, SUITS will arrange open seminars and lectures, and publish accessible summaries and briefs based on the research produced.
To ensure that students at Stockholm University can benefit from the institute's expertise, SUITS offers courses on Turkish history, politics, culture, and economics.

Last updated: January 15, 2021
Source: SUITS